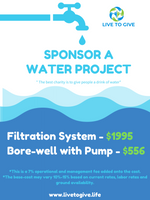 SPONSOR A WATER PROJECT
"The best charity is to give people a drink of water"
Zelle - livetogiveworld@gmail.com
Donate Now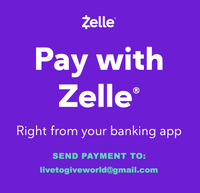 Zelle / Quick Pay
livetogiveworld@gmail.com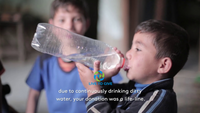 Live to Give
Every day 5,000 children die because of dirty water. Access to clean water is a basic human right. A lack of clean, safe drinking water is the biggest threats to the life of those living in poverty. This #Ramadan​, help #livetogive​ in providing clean water for all. For further information and to donate, please visit: livetogive.life.
Our Mission
Our mission is simple: to create awareness about unsafe water and dirty water wells while providing an avenue to contribute towards high quality, low-cost clean water filtration systems around the world. But above all - to create a unified purpose towards providing a basic human right.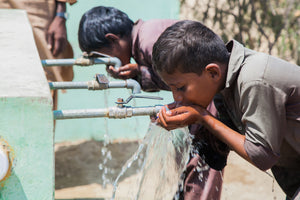 Our Progress:
Serving over 100 villages  -  Serving est. 81,863 villagers -  Serving 10 schools 
Seven Reasons to Build A Well
Image slide

Tell your brand's story through images
Seven Reasons to Build A Well
Image slide
Tell your brand's story through images